Staff Profiles
ADRIAN HAWORTH, Managing Director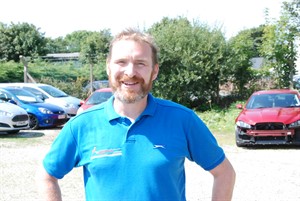 Adrian is the third generation of the Haworth family to own and run Withybush Coachworks Ltd.
Adrian went to Milford Haven Grammar School and having left college in 1989 he came to work with his father David until 1998 when he was sadly was struck down with meningitis forcing him to retire. After a few years operating on his own he was joined by Steve and from there the business has continued to grow rapidly.
Adrian has five children Rhiannon (19), Laurie (18), William (16), Joe (15) and Arthur (1) and is very much involved in all sporting activities with them. Laurie, William and Joe are massively keen local footballers and Rhiannon loves playing tennis. Adrian is also still a playing member of Camrose Football Club despite his increasing age and destroyed knees!
His other big love is music and he enjoys going to concerts and going out to dinner with his wife Joi.
---
STEVEN JONES, Senior Painter
Steven attended Sir Thomas Picton School in Haverfordwest and from there he went straight to work for Parry and Blockwell in Merlins Bridge, who were a prestigious and highly-regarded Pembrokeshire car repairer. Steve worked there for 34 years, honing his talent as one of Pembrokeshire's finest painters.
Parry and Blockwell sadly closed in 2011 and Steve changed his career slightly by firstly taking some time out and then doing some painting and decorating. Early in 2014 we found ourselves in need of a new painter and after finding out that Steve was keen to return to the trade, we snapped him up in an instant.
Steve's huge talent and naturally sunny disposition has been a fantastic addition to Withybush Coachworks Ltd and we're delighted to have him with us and anticipate him to be here for a very long time.
Steve is very much the family man and has been married to his wife Jacqueline for 26 years and they are very proud of their two children Simon and Laura. He loves spending his spare-time with his wife, walking, mountain-biking and road-biking. In years gone by Steve also competed in karate at international level!!
---
JOSH HORRELL, Senior Technician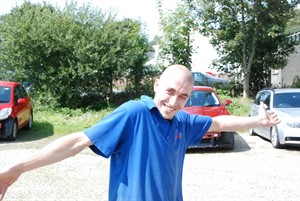 Josh went to school at Fishguard Secondary School and from there went to Pembrokeshire College to start his apprenticeship
Josh started working for Withybush Coachworks Ltd when he was just 18 in 2002 and he has grown into a fantastic technician and a very hard-working and dependable young man. Any stripping, rebuilding, electrical or technical issues are very much within Josh's remit and he attacks each day with great enthusiasm, making him a pleasure to work with.
In 2012 Josh decided to take a sabbatical and travelled all over Asia and Australia broadening his outlook and knowledge even further. We couldn't be happier that he returned.
Very much the life and soul of the garage, Josh's main interests are his car and a very busy social life.
---
TOM MORGAN, Panel Beater and Painter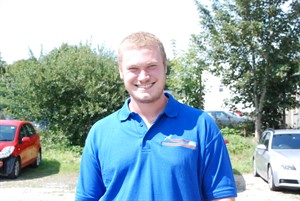 Tom went to school at Fishguard High School, after which he attended Pembrokeshire College where he studied mechanics for a couple of years. He then spent a couple of years working variously as a van driver, sausage factory worker, butcher, and finally tyre fitter!!
Clearly trying to find his true vocation, Tom then travelled to Australia with Josh and spent two fantastic years working on a farm with Josh as his boss!!
After returning home he started work with a local bodyshop soon finding his feet repairing cars. It was from here that we found out about Tom's skills and were lucky enough that he chose to join us to further his career.
Tom is a delightful young man to have around, very hard-working and keen to expand his knowledge and we are very pleased to have him on board.
Tom has an active social life (with Josh!) and enjoys a pint.
---
WILLIAM HAWORTH, Apprentice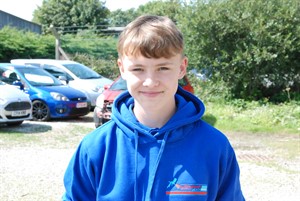 William is Adrian's second eldest son and works for the business during the school holidays. He attends Sir Thomas Picton School and is considering becoming a history teacher at the end of his education.
William's big love is playing football and he also loves playing tennis and unfortunately his Playstation, much to the disgust of his dad!!
---